Los AngeleS
November 2019
An Event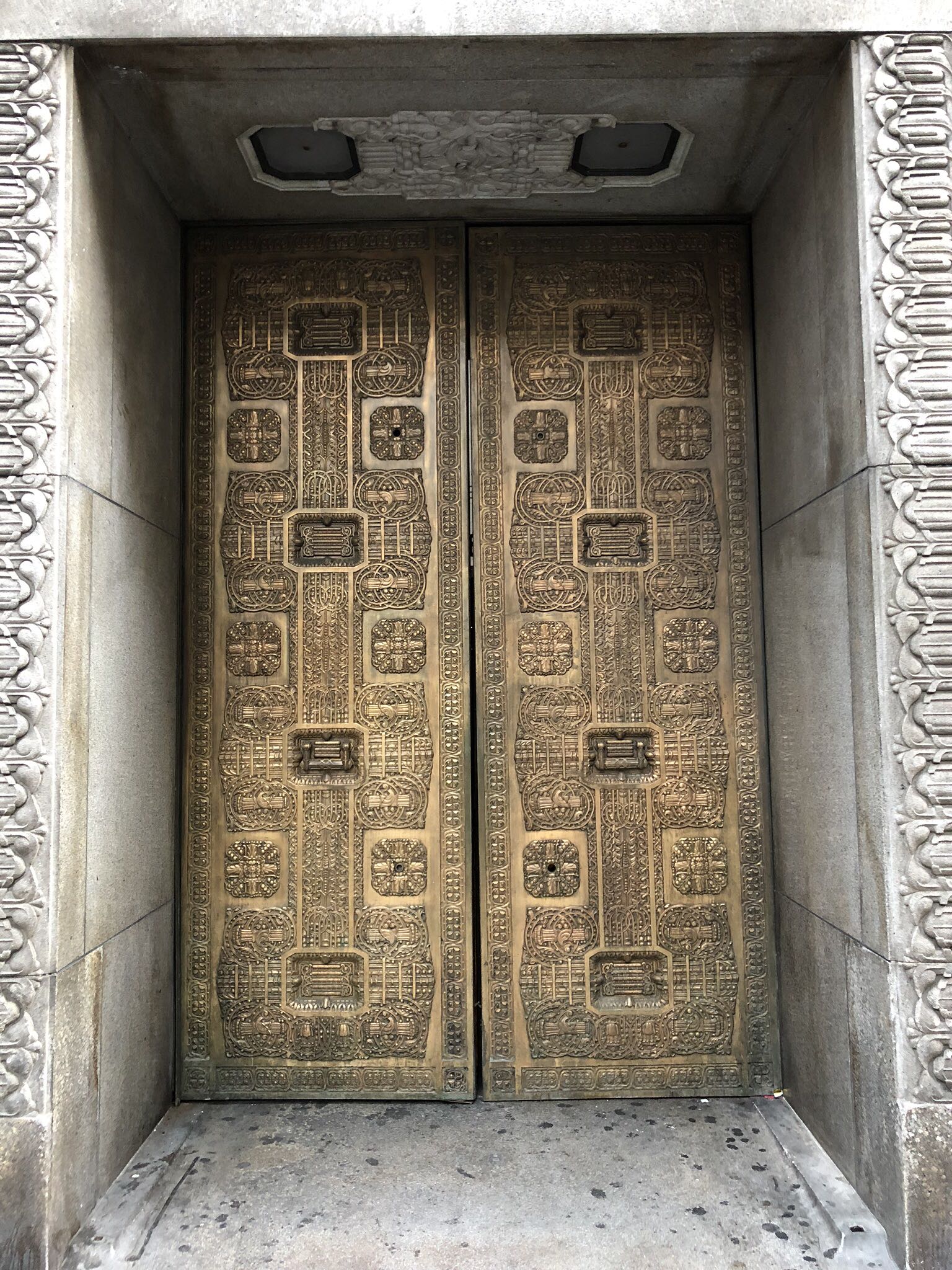 In celebration of the incredible legacy of Ridley Scott's seminal film Blade Runner, Shoulder of Orion: The Blade Runner Podcast invites you to join us in Los Angeles for a special commemorative event. With special guests, a panel conversation, a special screening, and more, Los Angeles, November 2019: An Event is a unique opportunity to gather with Blade Runner fans from around the world in the place where it all started.
The event will be held on Wednesday, November 13 at the historic Los Angeles Stock Exchange Building, just steps from the Bradbury Building and the Million Dollar Theater. Tickets will go on sale in spring 2019!
Our event will be held inside the Los Angeles Stock Exchange Building, located in the Historic Core of downtown Los Angeles. A functioning stock exchange for much of the twentieth century, the building has experienced a renaissance as a nightclub. Exchange LA is a cutting-edge performance venue and club with top quality projection equipment, audio, and facilities, and it looks like it was designed as a set for Blade Runner.
Given that it's located just five minutes (by foot) from two famous filming locations from the film—The Bradbury Building and the Million Dollar Theater, as well as the 2nd St. tunnel—we plan on exploring the area on foot with as many of you as would like to join before the event starts.
Drinks will be available at an additional charge.
2020: GETHSEMANE
Gethsemane follows the lives of three Nexus 8 Replicants in hiding as they are confronted with a choice: do they risk their lives for something bigger than them, or do they remain safe?
Set in San Francisco in the year 2020, just after the events of Ridley Scott's film Blade Runner, Gethsemane is a full-length audio drama produced by Shoulder of Orion: The Blade Runner Podcast.
Written and directed by JM Prater.
Additional writing and editing by Daniele Ferlito.
Original score written, composed and produced by Patrick Greene (buy the 2020: Gethsemane Original Soundtrack!)
We release episodes every other Tuesday, so be sure to subscribe! You can find us on iTunes, Google Play, TuneIn, Spotify, or anywhere else you listen to podcasts.
By joining our Patreon program, you have a direct impact on the future of the only Blade Runner podcast there is. To support us—and to get exclusive perks and early access to content—please contribute to our Perfect Organism* Patreon program by clicking the button below.
*Perfect Organism and Shoulder of Orion are run by the same creative team and share resources. Please let us know upon enrolling in Patreon which show you'd specifically like to support; we'll be sure your perks (and shout-outs) match the content you'd rather be supporting.
PERFECT ORGANISM: THE ALIEN SAGA PODCAST was founded in 2015 by JM Prater after the announcement of Neil Blomkamp's Alien 5 going into pre-production at 20th Century Fox. JM saw the need for an exclusive Alien saga podcast to share his love for the series, discuss numerous Alien-related topics, and keep fans updated on the latest news about the franchise. JM also started Facebook and Instagram pages so that fans could come together as a community online and discuss all things Alien.
After some personnel changes and additions over the last year, the Perfect Organism team saw the need to expand even more and introduced a new show: SHOULDER OF ORION: THE BLADE RUNNER PODCAST, in August 2017. Shoulder of Orion—the only exclusive Blade Runner podcast—first aired an episode just months before the release of the hugely anticipated Blade Runner 2049, and in the months since has established itself as a hub for worldwide Blade Runner fandom.
For more on Perfect Organism—our sister podcast—please visit perfectorganism.com.